Pak Suzuki finally discontinued the Suzuki Mehran this year and its replacement is a 660cc Alto. For those of you who don't know, Mehran was actually the 2nd Gen Alto and this new Alto is the current and 8th Gen model. Globally, Alto is a highly equipped Kei car but here in Pakistan, we are likely to get a trimmed down version. The top line model with all the bells and whistles cost PKR 1,200,000 and that puts it's into the FAW V2 category. So today we will compare both of these cars and decide which car deserves your business.
Design Comparison:
In terms of design, there isn't much to write here. Both cars are familiar to us since Japanese Alto is being imported in Pakistan for a few years now and FAW V2 isn't a new car either. To be precise, in the 8th Generation Alto, Suzuki has decided to give it a very retro-funky look. Which may not be appreciated by everyone but it doesn't look bad either. The car's boxy design speaks for itself that Suzuki had gone a little nostalgic here. Additionally, I believe this new Alto is a blend of Suzuki Wagon R and Suzuki Cultus (Celerio) but relatively smaller in size to fit the budget car category. The only gripe I have with the new Pakistani Alto is its super low mounted rear lights, which give a very plain look to the boot where you normally expect the tail lights.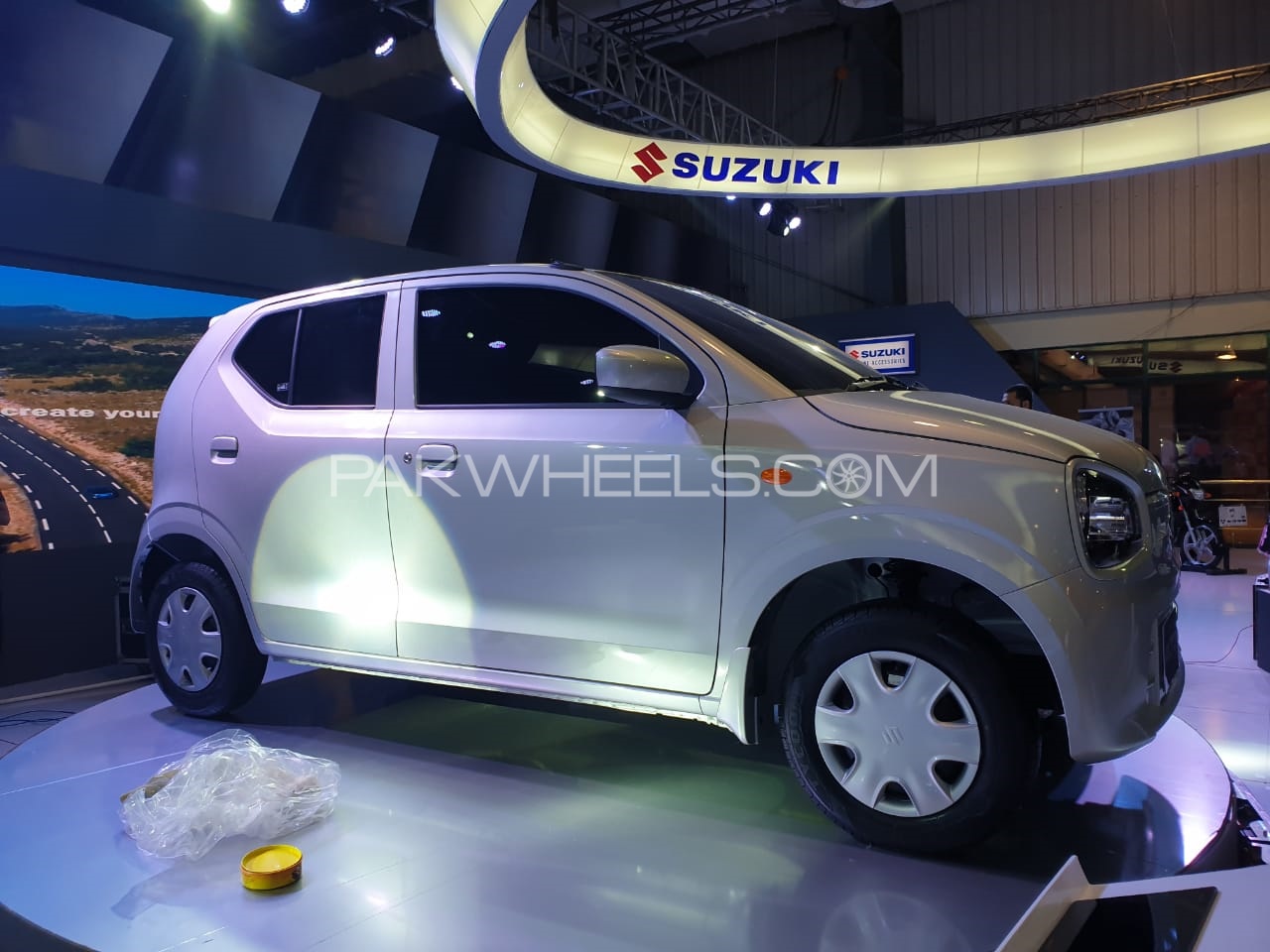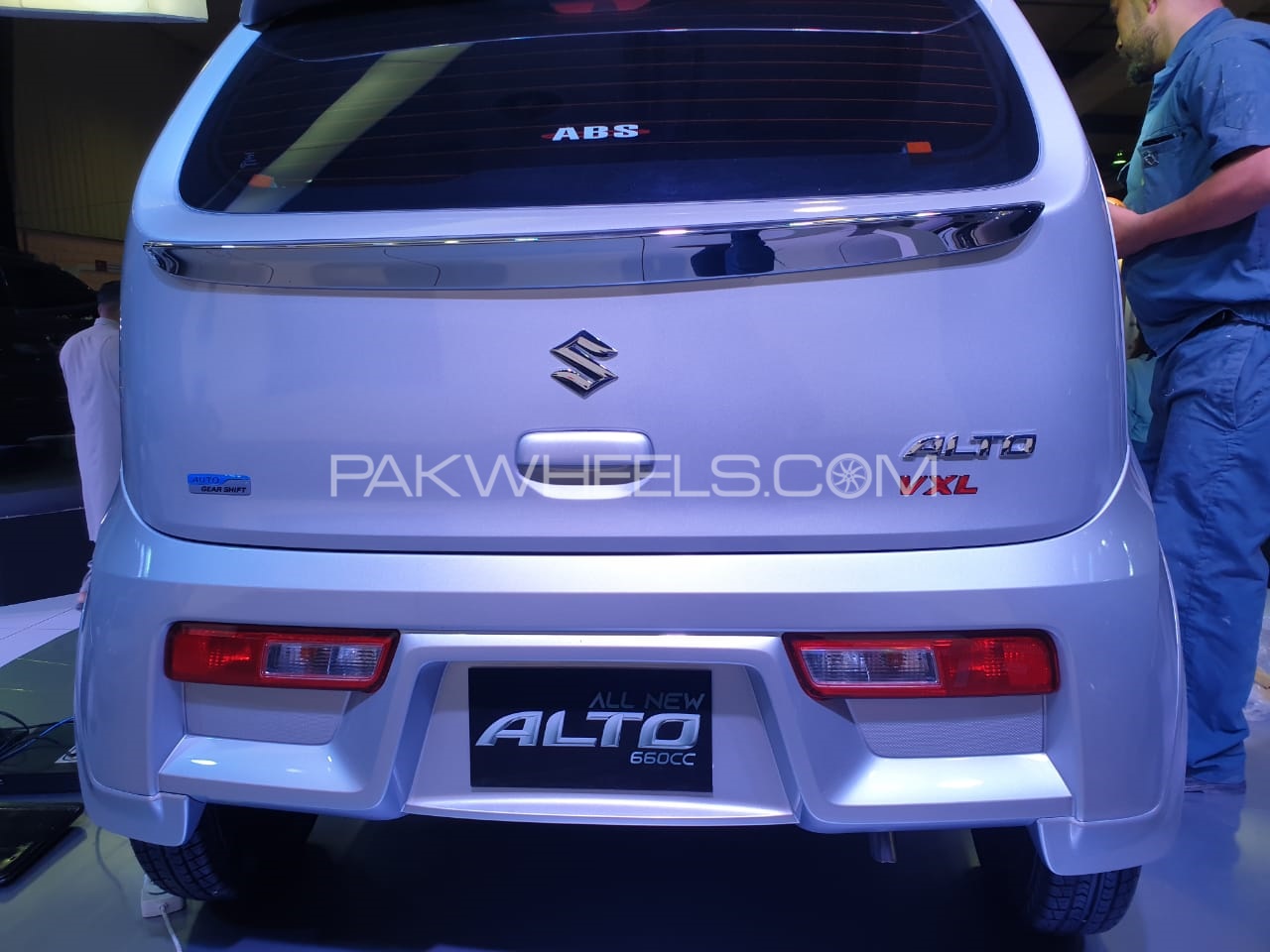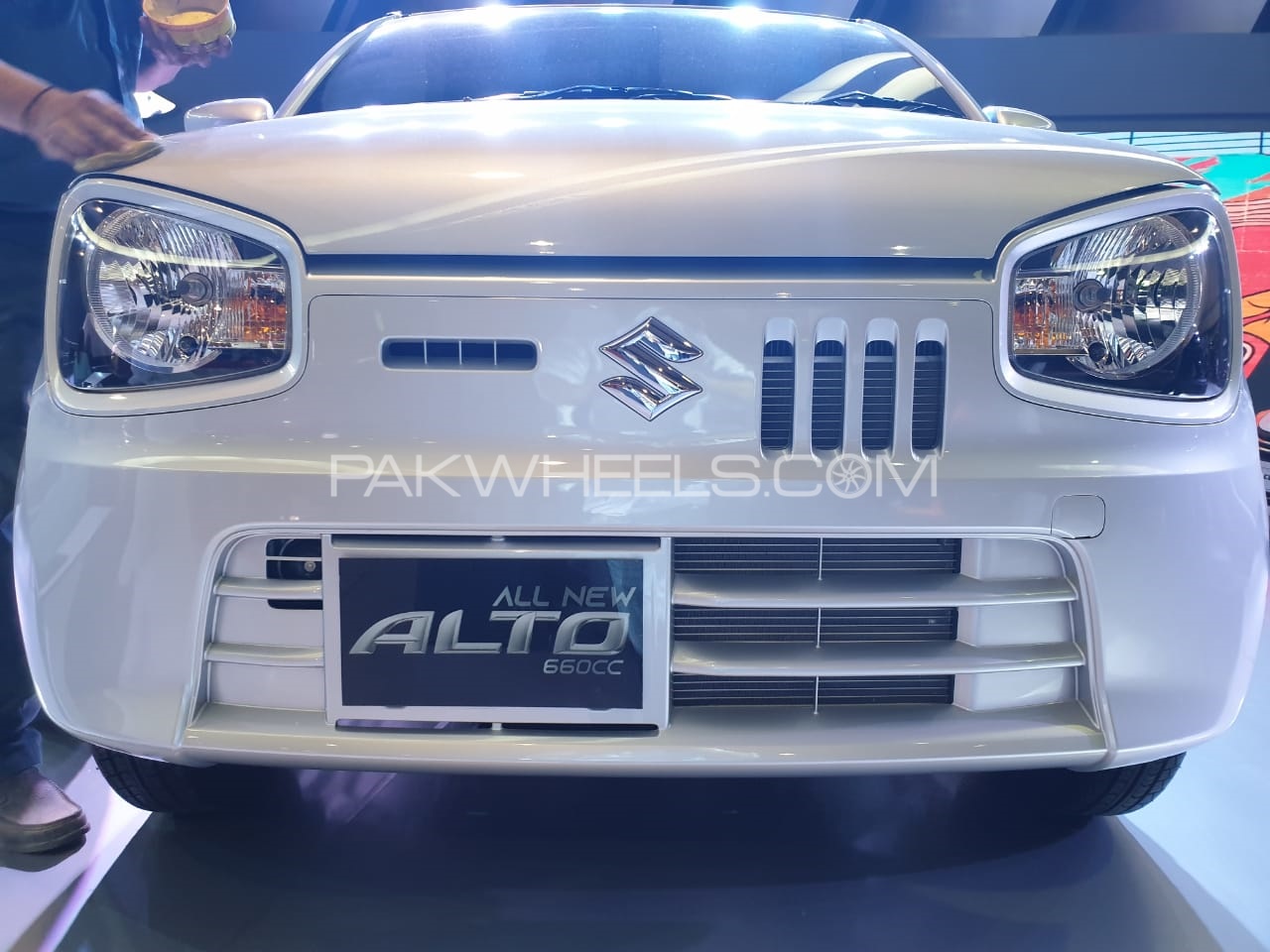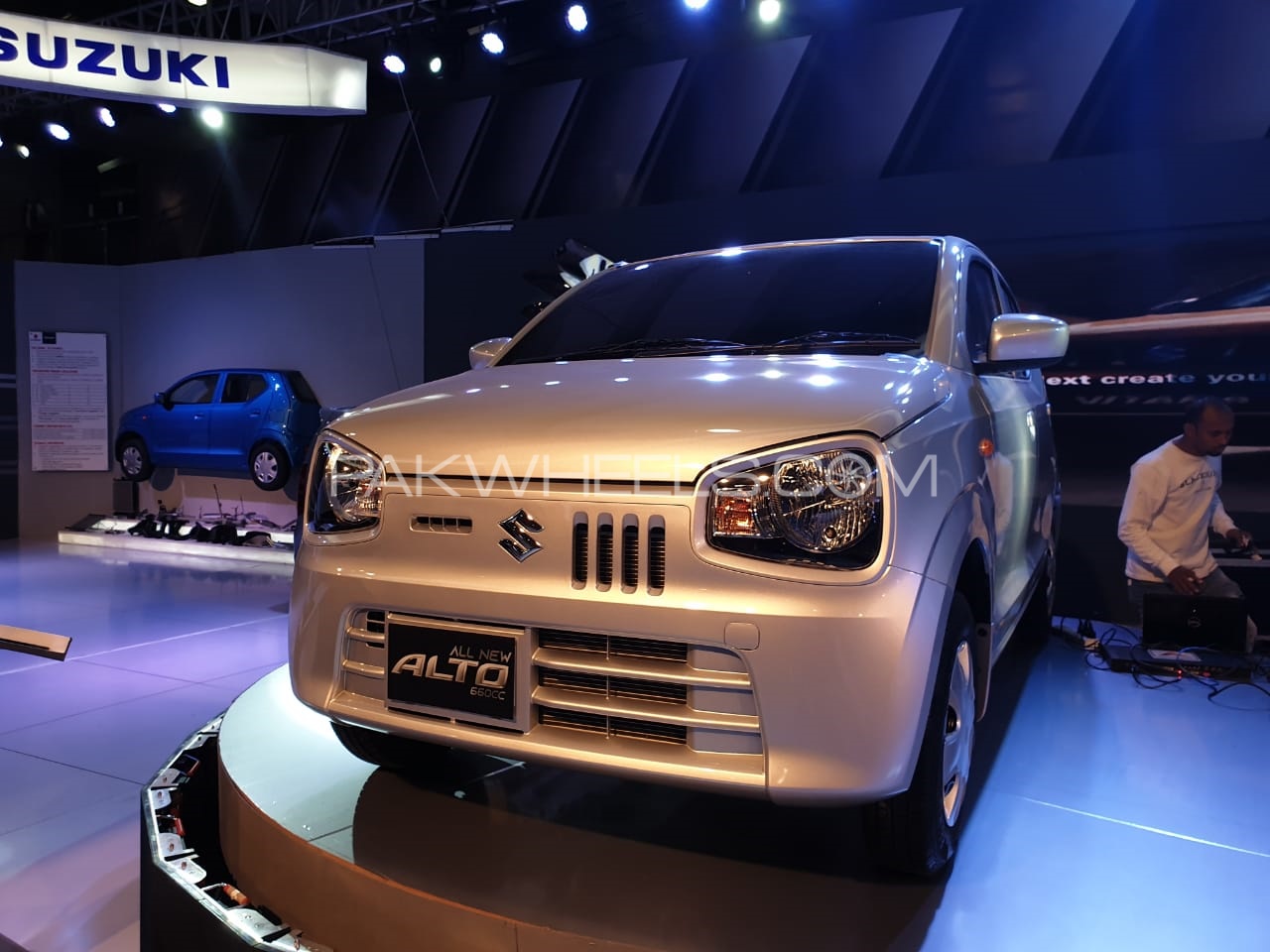 In terms of FAW V2, some might say that FAW has taken inspiration from Swift while designing this car. Taking inspiration from other manufacturers is not a bad thing at all, especially if you do it right. Plus FAW V2 has its own unique design that looks good if not great. While Alto has sharp edges and curves, V2 takes the opposite approach. FAW V2's design at front and rear is Spherical. FAW's design, in my opinion, will be adored by the masses, unlike the one we get with Alto.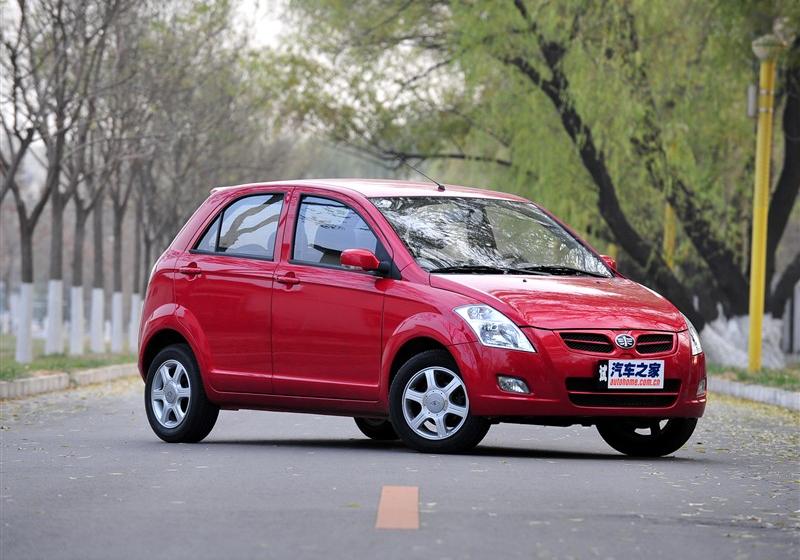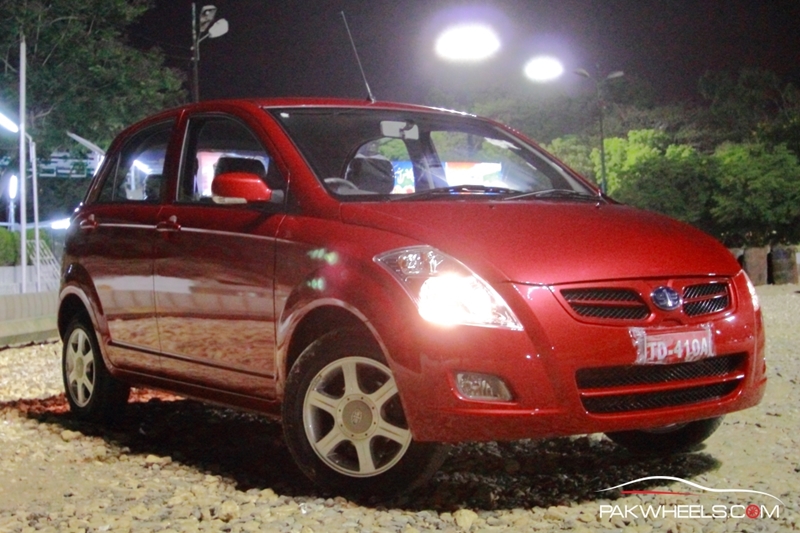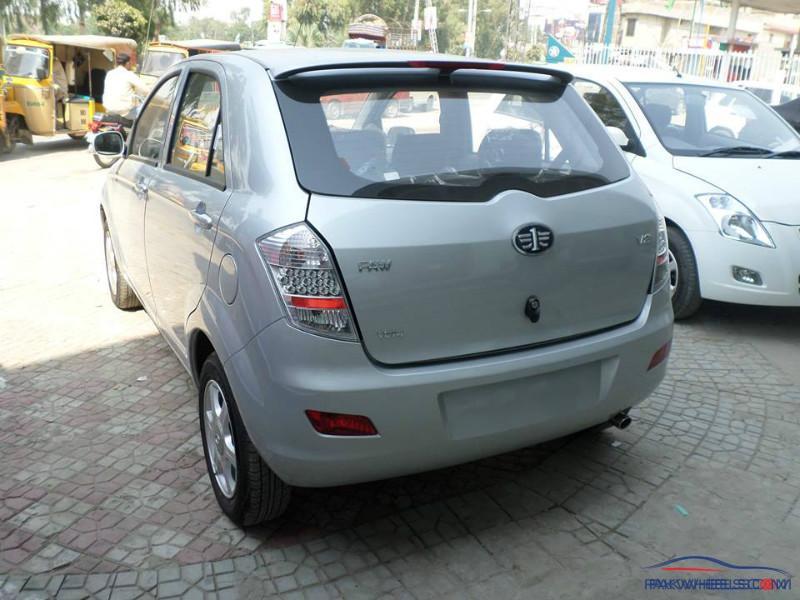 Interior Design:
Alto's retro design theme also continues in the inside. Alto is probably one of the few Kei cars which don't feature fancy and in your face interior designs. Everything is minimalistic and well put together. You get gear lever in the middle of the dashboard next to the steering wheel along with manual air condition controls unlike the climate control unit in the Japanese model. Although, Pak Suzuki is bringing the Japanese technology in the locally assembled Alto, there are fewer features provided by the auto manufacturer. As mentioned before, the base variant VX is not equipped with air-conditioning system whereas all other variants are air-conditioned. I think for the price of Rs.970,000 air conditioning should be standard across the lineup.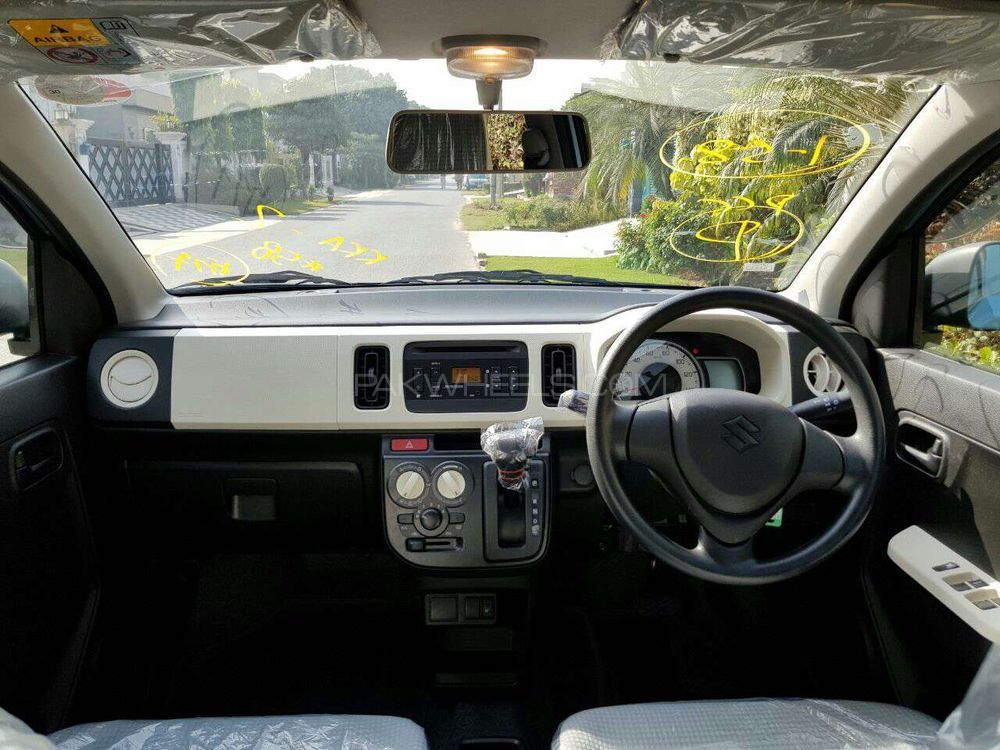 Moving on to the interior of FAW V2, though it's very well put together, however (as also mentioned in my previous blogs) its interior isn't quite as eye-catching. This has been a problem with Chinese cars for quite some time now that their interior isn't really the best looking. Chinese auto manufacturers should focus on this facet since its the interior where you spend most of your time. FAW's interior's plastic-feel is not appealing. On the other hand, local Suzuki Alto is no exception either; its a complete mesh of plastic elements too.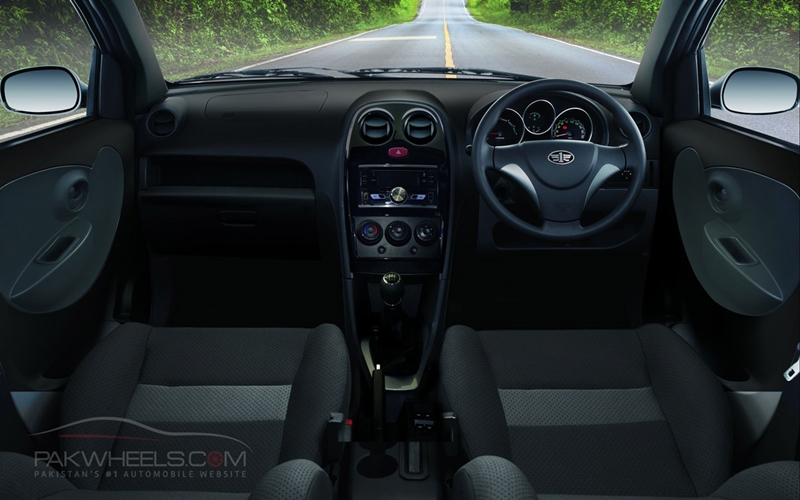 Do note that alongside the cheap feeling plastic interior, one major feature both Alto and V2 miss on is the infotainment system. A feature we are used to seeing in almost every Japanese imported car at this price range.
Performance Comparison:
The all-new Alto is Pakistan's first 660cc car. We have seen this Japanese 660cc R06A L3 engine in most imported cars and it offers a healthy 54HP output. Combined with Alto's lightweight construction this new vehicle has a better power to weight ratio than the Suzuki Mehran despite having a smaller engine. But FAW V2 is on another level with its 1300cc DOHC 16-valve engine (90HP,) which is a lot more powerful and in return consumes more fuel. It not accelerates faster but overtaking is a breeze also. To put it simply, if you fall towards the performance side of things then get the V2, otherwise, Alto returns excellent fuel economy which V2 cannot match. One more noticeable thing to add here is that as of now you cannot get V2 with an automatic transmission, whereas the top-line model of Suzuki Alto has an Auto Gear Shift transmission for ease of drive. This makes city driving a breeze. All this adds to making Alto a more female-friendly car and this is going to be its huge selling point.
Comfort & Handling:
FAW V2 is a much quieter and comfortable car than Alto. Even though we haven't officially reviewed the locally made Alto yet but taking the imported Alto as the reference car here the locally made one won't be any better in any case. You will hear less noise in the cabin, which is a plus, especially on long journies.  Another benefit of being hatchbacks, both cars possess a very small turning radius, making them ideal for within city driving.
FAW V2 being the longer, and wider car has more room for the passengers and carrying 3 people on the rear seat is also easier as opposed to Alto in which carrying 3 people on the rear seat is not as ideal. Fortunately, when it comes to Alto, the taller body style translates to better headroom for the passengers, so over 6 footers won't struggle for headroom as compared to V2 which is a slightly lower vehicle.
Safety:
As far as safety features are concerned, the base variant of Alto misses out on all the basic features, except seatbelts. Priced at PKR 970,000, Suzuki Alto VX seems to be carrying on the legacy of Mehran. However, the AGS variant of the car is adequately equipped with safety features, including anti-lock braking system (ABS) and two airbags. However, there is no doubting that FAW is a much safer vehicle in comparison. While Alto does have ABS, Power Steering and Dual Airbags, it's the V2 which has additional extras including Electronic Brake Distribution, and built-in door crash guards which makes it a superior car overall. Also, don't forget we have the same FAW V2 model as the one sold in China. Suzuki Alto sold globally comes with side airbags, heated-seats, infotainment systems, upgraded upholstery, and safety-wise it has cruise controls, parking assistance, and collision warning, etc. The Pakistani variants might never offer the same high-end features ever.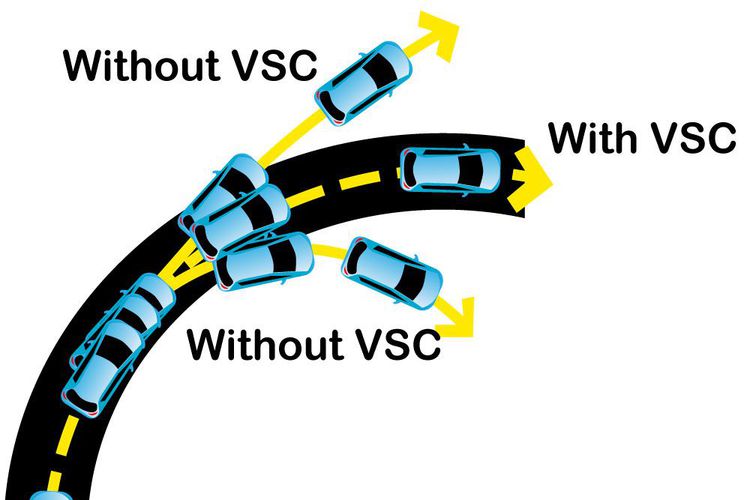 Final Verdict:
Before we declare the final winner of this comparison, let us take the prices of these cars into consideration. FAW V2 is available in just one variant priced at PKR 1,289,000 whereas, the top line Alto costs around PKR 1,200,000. Is it worth spending an extra 89,000 on FAW V2?
Remember, Alto misses out on alloy rims, stability control, brake distribution, and door crash guards. Whereas FAW V2 is not yet being offered with an Auto transmission, which is the most noticeable and important thing missing in this car. But FAW makes up by giving a more powerful 1300cc engine in the V2, which the 660cc unit in the Suzuki's latest offering cannot match. But taking everything into consideration I believe that the new Alto is better. Its an easy car to drive and maintain and the automatic transmission makes it a breeze to drive around in stop and go traffic. On the other hand, FAW is a much more powerful and spacious car so it's up to you if you need the extra power and space otherwise Alto, in my opinion, is good enough. You can invest your Rs.89,000 on Alto by getting it Alloy rims, rear camera, and infotainment system.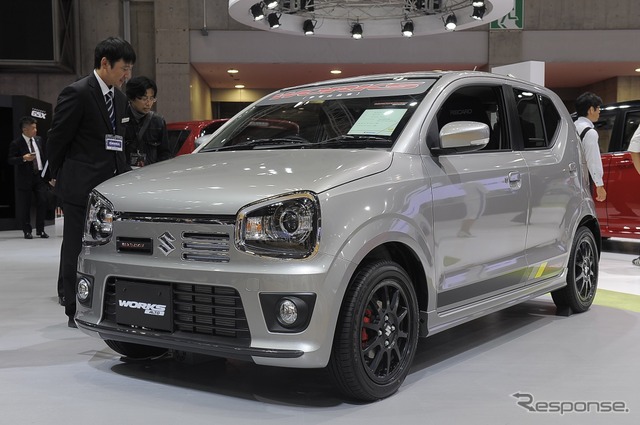 Stay with PakWheels for the latest car comparisons and other news from the automobile industry.